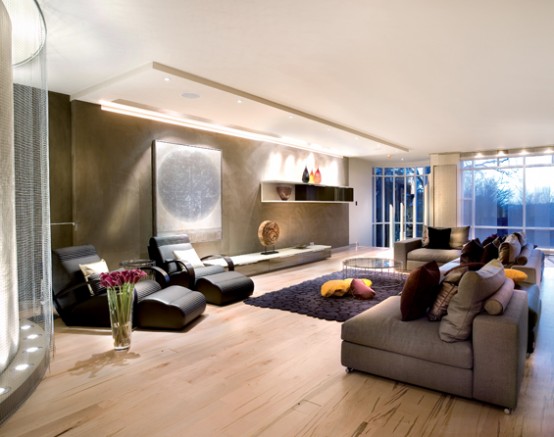 Guest Room Design Ideas and Tips

Here are some guest room design tips and ideas that will help you to create a comfortable abode for your guests.

* The most essential thing in a guest room design is the bed. It is a good idea to opt for a double bed in a good quality wood like teak or rosewood. They are durable and timeless and will last for a long time. Whether you prefer a princess size bed or a king size bed, make sure that it fits your guest bedroom before you purchase it.
* The next most important thing is to shop for a good sturdy mattress. Do not get tempted to dump your old moldy mattress to your guests as your guest will not be able to have a good night's sleep. Opt for a firm mattress that can support the spine and if your budget permits, you can invest in an air mattress. They are comfortable and durable and can also be used on the floor when you have extra house guests.
* Match the color of the bed linens and comforters with the upholstery and overall decor of the room to give it a more sophisticated and pleasing look. If you want to create a contemporary guest room design, avoid using too many colors while decorating the room. Use two colors or different shades of the same color in wall paints and upholstery of the guest room. You might like to know more about modern contemporary interior design.
* Make sure that the curtains match the overall color scheme and decor of the room. Also, keep in mind that the curtains should not only be visually appealing but also provide privacy to your guests. If you like, you can also go for beautiful venetian blinds to dress up the windows of the guest bedroom.
* Some furniture that is essential when you are doing guest room design are a comfortable chair, a chest and a bed side table. Set a chair on a corner of the room so that your guests have a place to sit besides the bed. Two bed side tables on each side of the bed are also very important to keep necessary items like a reading lamp, magazine, a novel, clock, etc. If you have a large guest room, you can also purchase an antique and elegant desk and chair, thereby giving your guest a place to read and write. You might like to know about antique furniture.
* Install good lighting in the guest room. An overhead light and two reading lights on the bed side table can provide sufficient lighting for a guest room.
* One of the most important aspects of guest room design, that most people overlook, is the storage. If you have house guests who are planning to stay more than a week then you do not expect them to keep pulling out clothes from their suitcase. Have a small closet with sufficient hangers and clean drawer spaces so that the guests can keep there clothes and toiletries.

Read more on:

* Guest Room Decorating Ideas
* Guest Bedroom Decorating Ideas

So these were some guest room design ideas that you can consider when you remodel your home. If you work from home then your work room can also double up as your guest room when unexpected guests arrive. For office guest room design to work, you need to take into consideration that you need a place for the guests to sleep and also to store your office supplies. One good option is to invest in a folding sofa bed that can be used for guests when they want to stay the night. Always remember to keep clean bed linen, bath towels and plenty of toiletries so that your guests enjoy their stay.